Michael Katz Krefeld (1966) was born in Gammel Holte and grew up in the suburbs west of Copenhagen. He's the grandchild of crime novelist Hermann Krefeld (The Leopard's Claw and Death Plays Solitaire).
Michael started his career writing and directing a series of short films. Several of them have been screened at international festivals and have been sold to foreign television networks, for instance in Germany and America.
Michael has written scripts for Danish tv-shows, Nikolaj & Julie (DR), Hotellet (TV2), Skjulte Spor (TV3), Nynne (TV3), and many more.
Michael debuted as a novelist with Før stormen, which won the Danish Crime Academy's first novel-award in 2007.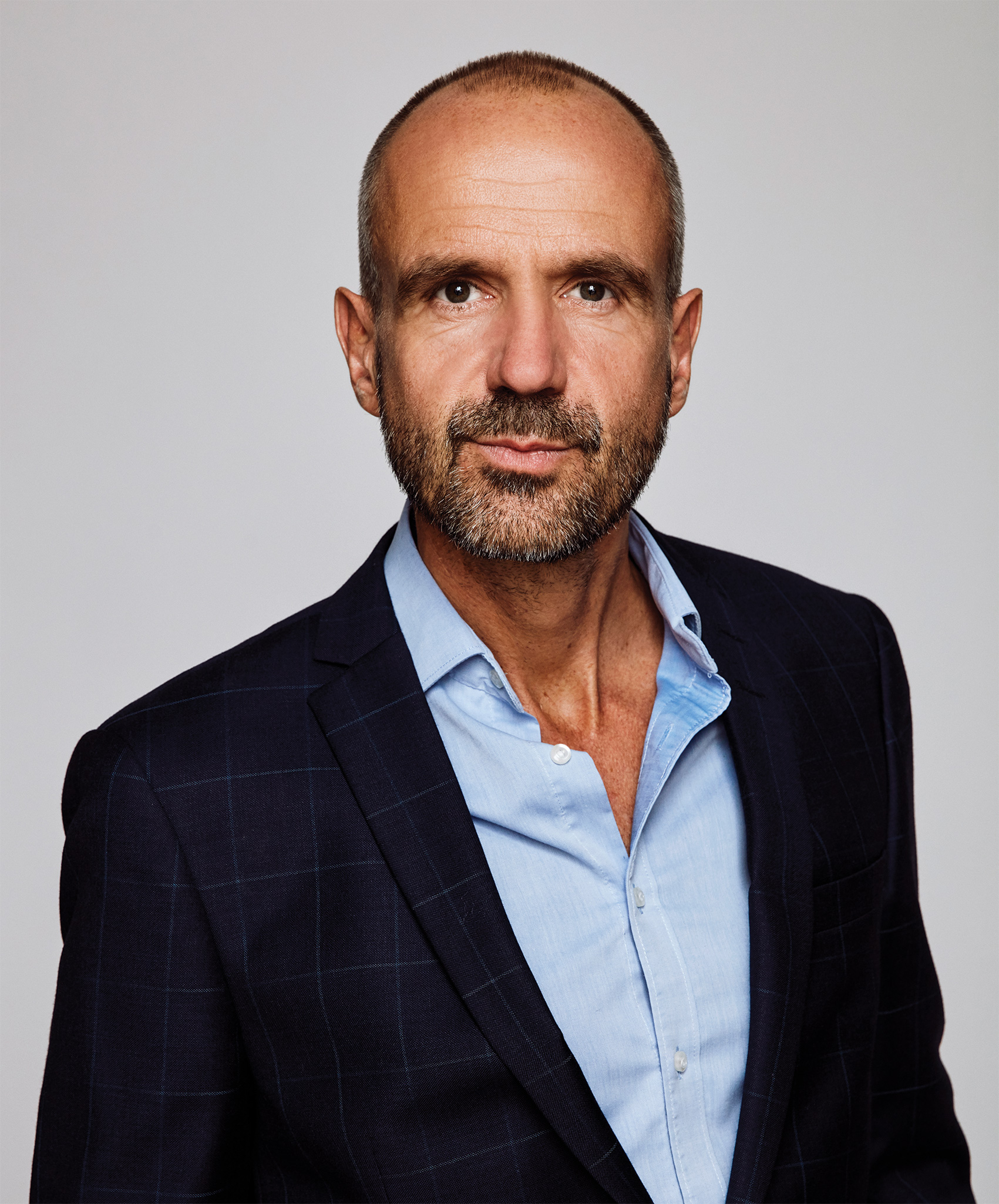 Since came Pans hemmelighed, Protokollen, and Sort sne falder, which won the Harald Mogensen Award for "Best Danish Crime Novel in 2012".
Since 2013, Michael has been writing on the bestselling series about the private detective Ravn with the books Derailed, Missed, The Sect, The Deep, The Covenant, Guardian Angel and most recently The Empire. Michael plans to write 10 volumes in total.

At the same time, Michael is also writing a trilogy about crime commissioner Cecilie Marstil, in which Mørket Kalder and Nattens Udyr have so far taken the critics and readers by storm.
Michael's books have been sold for publication in 20 countries.
I've always loved following the flawed heroes; underdogs who are disregarded by the rest of society, but who find inner strength to overcome obstacles, and who fight back against all the odds. My challenge has always been to place this type of archetypal story in a contemporary and realistic setting.